A "BODY RESET" YOU CAN COMPLETE IN JUST 10 DAYS?
End Unhealthy Cravings, Jump Start Weight Loss and Discover the Energy You've Been Missing
Learn why you're just 10 days away from a recharged, energized and "feels like new" body!
---
Every time you eat a meal, your body regroups in its fight against you. From the additives found in everyday foods to the toxins that have entered the unnatural 21st century diet…
The food you're eating right now keeps you trapped in a vicious cycle.
AND YOU'VE EXPERIENCED THE IMPACT EVERYWHERE…
Sleepless nights spent tossing and turning
Mood swings and painful periods
Constant cravings for sweet or salty foods
High blood pressure, low blood Sugar, or a slow metabolism
Frustration when you can't lose weight
Lack of motivation and willpower
As your liver attempts to filter out the toxins you eat and absorb through your skin, your brain and body start to shut down.
Here's the good news…
You may be struggling now, but in just 10 days you can feel like a brand-new person!
And you're not going to need another fad fitness plan filled with energy draining workouts to do it! So ask yourself…
---
If You Would "Do Anything" To End The Cravings,
Lose Weight And Feel Full of Energy Again…
Would You Try This for Just 10 Days?
---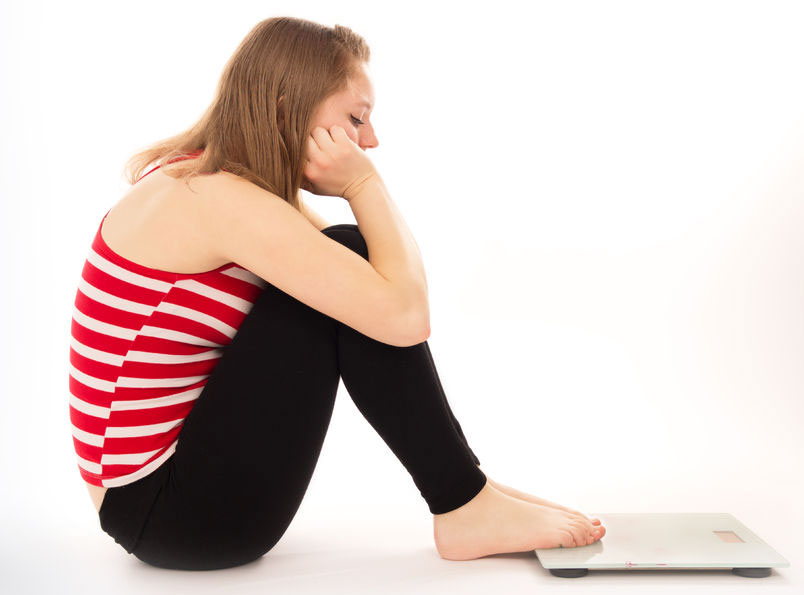 Have you said to yourself "I would do anything to feel like a normal person?"
Have you ever thought, "What I would give for the energy to work out or a body I can be proud of?"
If you have, there's already a chance you've tried other programs, fad diets, challenges, and quick fixes "guaranteed to help" in just a few weeks. And, if you're like most people, you don't have the time, effort, or motivation to go through another 30, 60, or 90 days of grueling workouts and starvation dieting to see if it will actually work this time.
That's why I've developed a complete detox system that reprograms your metabolism, mind, and body in just a few days.
Introducing
The 10-Day Craving Reset & Body Detox
Recharge and Energize Your Body!
This complete Cravings Reset & Body Detox will help you rebalance your hormones and take back control of your metabolism using the power of whole food eating and toxin elimination.
You'll start with a powerful cleanse designed to give your body a break from the barrage of toxins you normally consume. After this 3-day detoxifying experience, you'll feel better, look better, and experience more motivation and energy than you have in years. Then you'll eat delicious, nutrient dense foods for the next 7-days to reset your metabolism and support your liver as you continue to detoxify.
It sounds next to impossible, I know, but this proven detox gives you…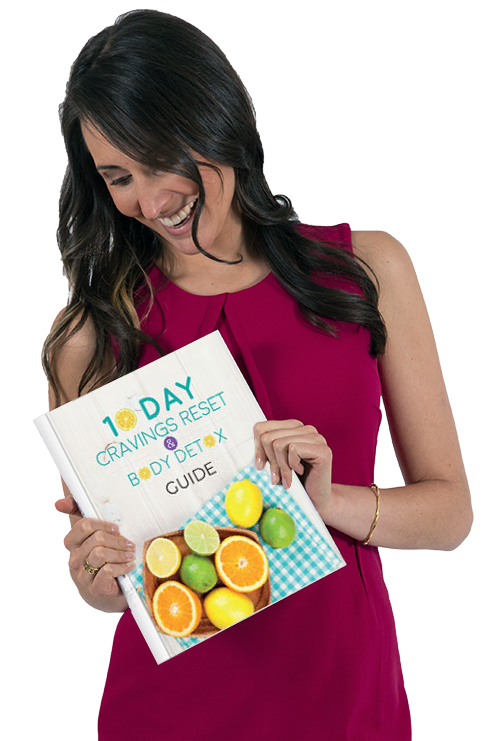 NOTICEABLE RESULTS IN JUST 3 DAYS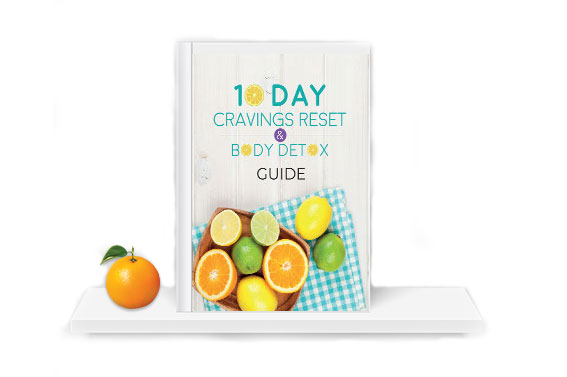 The complete Cravings Reset & Body Detox takes just 10 days, but you don't need to wait all 10 days to experience lasting results.
As you follow the included guide, meal plans (adaptable for all diets – vegan, vegetarian, gluten-free and paleo diets), and support materials, you'll discover a faster way to feel refreshed, full of energy, and healthier.
---
More than just giving your metabolism a much-needed boost and balancing your hormones, as you complete the 10-Day Cravings Reset & Body Detox, you'll discover…
---
How to cleanse and nourish your body from the inside out, eliminating the toxins triggering your cravings and feeding your body with healthy revitalizing nutrients.
The 2 phases of liver detoxification that will allow you to improve over 500 total body functions in just one easy to follow step.
8 "Can't Eat" Foods you'll avoid for the next 10 days. Yes—It can be tough to cut these out, but you can do anything for just 10 days.
Your kitchen clean out cheat sheet—Learn how to prepare for your detox and replace your "reach for this" snack foods with healthy detoxifying alternatives.
Why you'll notice dramatic results in just 3 days thanks to a research-backed and real-world proven 7-step body reset process.
Day-by-Day instructions, meals, menus (complete with substitutions), snack lists and guidance…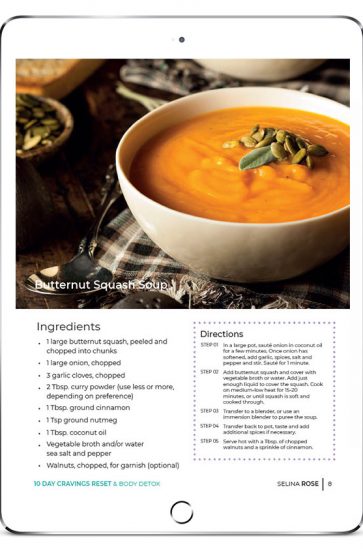 ---
Take A Look At The Tools You'll Use To Reset Your Body:
---
Improve your digestion with proper food combinations, yoga poses and breathing techniques so you have more energy to put toward the things you love.

Create a deeper understanding of your body's signals through yoga and meditation so you know how to take care of your needs.

Use yoga to calm your mind, reduce stress, and improve digestion so you can be present and enjoy life more.

Phase out unhealthy foods with ease, while still feeling happy and satisfied, so you feel light and energetic every day.
Improve your digestion with proper food combinations, yoga poses and breathing techniques so you have more energy to put toward the things you love.

Create a deeper understanding of your body's signals through yoga and meditation so you know how to take care of your needs.

Use yoga to calm your mind, reduce stress, and improve digestion so you can be present and enjoy life more.

Phase out unhealthy foods with ease, while still feeling happy and satisfied, so you feel light and energetic every day.
ENROL TODAY AND GET THIS FREE BONUS…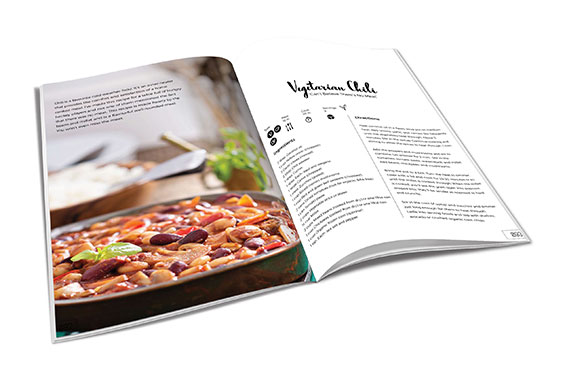 Digital Copy of the Everyday Eats Cookbook ($29 value)
Digital Everyday Eats Cookbook: Upgrade your meals with ease using the quick and delicious recipes from my Everyday Eats Cookbook. Let the full-page colour images entice you to try something new in the kitchen. Includes over 40 recipes that are gluten-free, dairy-free with a mix of vegan, and meat meals.
---
Balance Your Blood Sugar and Discover a Hidden Energy, Motivation, and Metabolism You Never Knew Was In You.
---
You won't just surprise your friends, family, and coworkers—you'll surprise yourself with the progress you can make with just a few short days of dedication.
Using all of the tools, the complete body rest guide, and the easy and nutritious meal plan and snack options that are part of this program, you'll begin a total body transformation that lasts long after your first 10 days.
With increased motivation, energy, and a metabolism no longer held back by toxins, you'll continue to progress well after this program is over.
Here's What People Are Saying About
The 10 Day Cravings Reset & Body Detox:
I feel healthier and more comfortable in my skin after completing the detox. Before the cleanse, I was used to putting everyone's needs before my own. This gave me the opportunity to do something for myself. Doing the cleanse with Selina's daily yoga routine was a really great addition to the program. It gave me an excuse to have quiet time. This is something I'm going to continue. I feel great for the first time in a long time!

J. Gilbert
This detox is nothing to be afraid of! It took a bit of willpower to get started, but by the end of the 10 days I barely noticed I was on a cleanse. Except for the fact that I felt great! My clothes fit better than the have in months and my skin is bright and clear. I'll be doing this detox again next year!

D. Lance
I never realized how much time I spend thinking about food! One of the (unexpected) blessings of this detox was that my meals were all planned out for me. I didn't have to think. It was as much of a mental break as it was for my body. I feel light, energetic, and I don't even miss coffee!

C. Tammini
The recipes in this program are so delicious! I went from having constant sugar cravings, eating chocolate at night before bed, to feeling full and satisfied in just a matter of days. I feel like I've done the impossible! This detox literally turned off my cravings. I feel like a new person with a new lease on life.

S. Richards
The 10 Day Cravings Reset Detox opened my eyes to a new way of eating and I LOVE it! I'm cooking my own food using the recipes, which are so simple and flavourful. For someone who doesn't like to cook, this was really easy to follow. I enjoyed the Everyday Eats Cookbook as well, there are so many new recipes to try. I'm hooked!

T. Price
COULD THIS BE THE FASTEST WAY TO
RESET YOUR MIND, BODY, AND METABOLISM?
FIND OUT TODAY FOR…
10 Day Cravings Reset & Body Detox Program
10 Day Cravings Reset & Body Detox Guide
Kitchen Clean Out Cheat Sheet
10 Day Detox Recipe Collection
Supplement Pro Guide
Superfood Cheat Sheet
Everyday Eats Cookbook (Digital)
All instant access, all yours to keep
One-off payment
Total Program Value $350
Only $119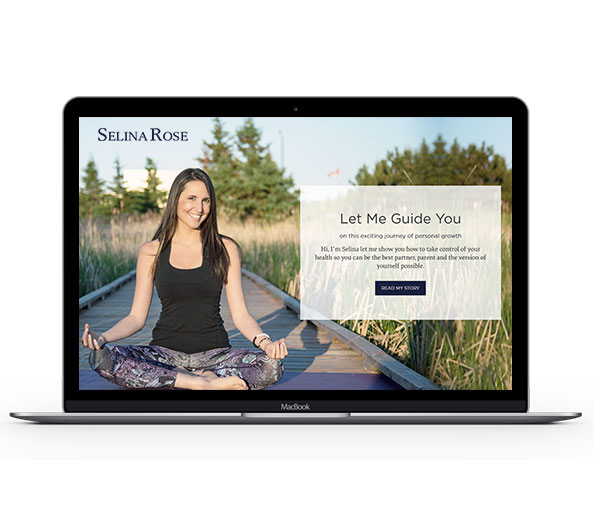 The value in this program is unrivaled. One of our guiding principles here at SelinaRose.ca is over deliver on everything we do, and the 10 Day Detox program is a wonderful example of this principle.
Even better, because it's instant access, you'll be able to jump straight into this game-changing content TODAY. (Yep, today could be the day everything finally takes a turn for the better.)
Hello
I'M SELINA
For as long as I can remember eating felt uncomfortable—stomach pain and bloating after every meal. My body and I were at odds; I was young, ambitious, and frustrated that I had no energy to make it through the day, let alone put my ideas into action.
I bounced between doctors and specialists whose tests had no answers for my chronic condition. Finally, I discovered my gluten intolerance (way before that was a "thing"). But that was just the tip of the iceberg…
As it turned out, making one big dietary change was the first of many shifts I'd need to make to regain my health. In addition to a new way of cooking, I was faced with things I hadn't considered, like learning to say no, and to stand up for my health as the only gluten-intolerant person in social circles. I was learning to respect my body, and instead of fitting in, I was learned to fit out.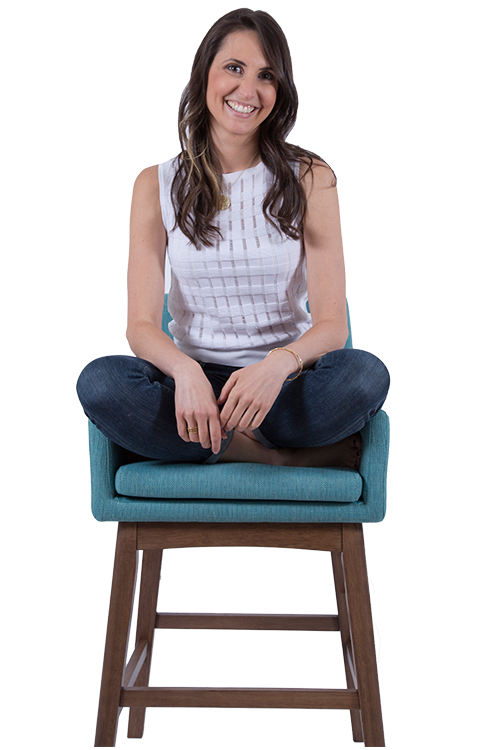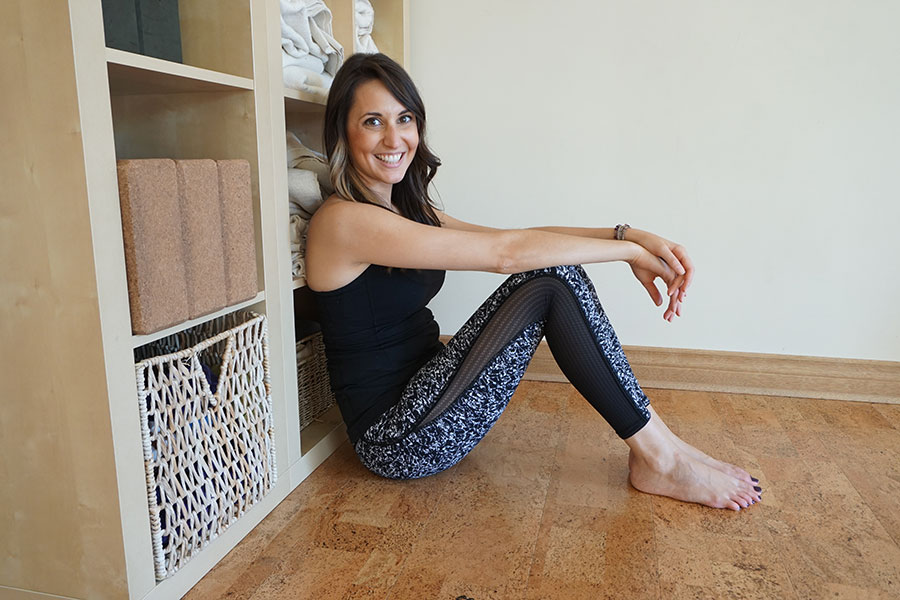 Yoga helped me strengthen my digestion and my relationship to self. It gave me a pathway inside to get in touch with how I was feeling, and the confidence to make better choices.
As I healed my digestion, I felt more energetic and optimistic about life and started to love and respect my body in a way I hadn't known was possible.
Now, as a holistic nutritionist, I teach people who want to have more energy, lose weight, and resolve their unexplained digestion issues, how to connect with their bodies through yoga and nutrition, so they feel confident in their food choices, love their bodies, and can contribute to the world in their own way.
SELINA'S ASSOCIATIONS AND AFFILIATIONS

Reset Your Body RISK FREE!
100% Money Back Guarantee
I'm happy to give you your money back, but what I won't do is let you sell yourself short on improving your health. If you show me that you made the recipes, tried the first few days of the detox, and put in the effort…but for some reason it didn't work for you, I'll refund you the entire cost of the program.
It's my mission in my work to be useful and to offer great value for every dollar you spend on a program with me. It's also my mission to hold you accountable to the highest standard of who you can be.
If you give this detox your honest effort and you try the recipes and implement this cleanse and you don't feel lighter, healthier, cleaner and more clear-headed afterwards, write to me for a refund. That's my 100% money back guarantee. I'm confident that if you show up for yourself, this program will take you to where you want to be.
It's ok to want to try something new without the risk. If you participate in the sessions and implement the recommendations, but by the end of the program you don't feel it has delivered on its promise, you'll get your money back. All of it. No questions asked. You can even keep the course notes.
What happens after I click "buy"?
As soon as your payment has been processed (which can take up to 15 minutes) you'll receive an email from me with your login details. You'll then be able to log into the member's portal straight away and access the 10 Day Detox. (Haven't received the email? Shoot us a love-note at hello@selinarose.ca and we'll get you sorted!)
How much time do I need to devote to the 10 Day Detox?
The total program takes only 10 days to complete, but you can read all the materials in an evening. You'll want to give yourself some time in advance to prepare and have all of the required fresh ingredients on hand.
I also understand that life can be busy and full immersion right away might not be possible. That's why you'll have lifetime access to the 10 Day Detox content. You can repeat the detox over again at any time, or just complete the first 3 days as a smaller re-set.
I haven't done a program like this before... is it still for me?
Tell you what, I wish I'd had all this knowledge BEFORE I began my journey. For starters, this content will give you tremendous clarity on how to super-charge your overall health. And secondly, you're going to learn my personal secrets about accessing untapped energy you didn't think you had. The 10 Day Detox comes with starter guides that will introduce you to new foods and recipes that show you how to use them. Whether you're a beginner or a seasoned healthy eater, you're in the right place. Always follow the advice of your medical doctor, and above all, listen to your body when you're on the program. If something feels wrong, stop and consult your physician.
What if I don't have time to go through all the material now?
No worries at all. You've got lifetime access to the 10 Day Detox Program, so you're free to complete the program when the time is right for you. (And frankly, completing the detox at least twice per year is a great way to reset and recharge your body).
Are there any special tech requirements to access the materials?
Nope — all you need is an internet connection and you're good to go (and yep — that's on any device). You can download and save the PDF content and/or print it out so you can reference it offline.
How do I know if the 10 Day Detox is the right place to start?
The 10 Day Detox program is designed to be a perfect compliment to any of our other services (1 on 1 coaching, Eats & Asana course, etc.). It is a program that you buy once and can use forever, referring back to it's content and recipes over and over again. We could all benefit from a detox and re-set, no matter what stage we're at in our health journey.
What results can I expect?
Your results are entirely in your hands. If you don't follow through, you'll still have learned a lot but you won't actually see the physical shifts you've been craving. However, if you choose to TAKE ACTION on what you've learned, I'm confident you'll be blown away by what you achieve.
I still have questions…
Have more questions? Need help registering? Send us an email, we'll be happy to help: hello@selinarose.ca.
Friendly Support Team




We believe customer support should always be provided with a smile with a side dish of patience.

Proven Track Record




You're not a guinea pig. The 10 Day Craving Reset & Body Detox system has been tested with proven results.
Actionable Strategies




You're not purchasing wishy-washy theory. You're get actionable strategies you can put into practice immediately.

Effortless Viewing




Whether you use a PC, Mac, tablet or smartphone you can easily review all the information at your leisure and convenience.