ATTENTION ALL TIME-STARVED, STRESSED-OUT
AND AMBITIOUS MEN AND WOMEN…
It's time to
STOP

feeling tired all the time and showing up last on your priority list
---
Discover how to feel grounded, centered and energized every day so you can break the exhausting cycle of pushing through your days.
---
You're ambitious and hard working and you push yourself to step up, show up, and do your best in your work, your relationships, and for your family.
You're everyone's go-to person and you're often pulled in different directions. You love being there for your friends, family and coworkers, but…
…in the back of your mind you're getting tired of pushing through just to show up every day. And you find yourself wondering when your needs will be met?
There's got to be a way to take care of yourself, have enriching relationships and enjoy life, but some days you just don't see it.
All of this is exhausting!
The worst part? You're devaluing the one thing that allows you to participate fully in your life — your body.
It's time to create a new relationship with yourself and set healthy boundaries (with love) that allow you (and the people around you) to thrive with even more energy and happiness than before.
DOES THIS SOUND FAMILIAR?
You're a giver by nature. You want to make a contribution to the lives of those around you. So you multi-task, accommodate, and sometimes (ok, often) take on too much.
You're a whiz at juggling your schedule. Your boss/clients, friends and family, love having you around because you're smart, caring and committed to the best outcome for everyone.
---
…but often as you take care of everyone and everything else, your needs (and desires) get put on the back burner.
This leaves you feeling impatient and frustrated, so you don't respond to life in your usual loving and kind way.
---
You've got a lot on the go and it's hard to keep it all together. You find yourself grabbing a protein (or chocolate) bar, at fast-food drive-thrus, or reaching for that extra cup of coffee, more often than you care to admit.
By the end of the day you're tired and cooking a meal seems like a lot of work, so you give in to your cravings, eat something tasty, and call it a night… only you never quite feel satisfied.
You fight off guilt and shame from knowing you could be more prepared for your meals, and taking care of yourself.
Hello
I'M SELINA
I get it, I was there too…
Today I'm an ambitious entrepreneur, an author and a holistic nutritionist with a full client roster. I speak in front of thousands of people, am often interviewed on TV, radio, and podcasts, I have published articles in magazines, I write a weekly blog with thousands of readers and have taught yoga to groups of 2 to 250+ people.
But before all that, my relationship with food and my body was complicated…
For many years stress ran my life. The anxiety weighing on my chest. The racing thoughts. I would have done anything to shut my brain off. Oh, and the food cravings were real… I'd go through cycles of eating and restricting, all the while feeling ashamed of my habits.
I was stressed, my stomach hurt and it felt like I was constantly painfully bloated. I was doing everything I could think to try to control my body. I thought I was making good food choices, but I still felt hungry, tired, and out of control with food cravings.
My body and I were at odds; I barely had the energy to make it through the day, let alone put my ideas into action. I was young, ambitious, and frustrated.
I felt tired all the time and when I did manage to get myself up, I had to face a closet full of clothes that were too big, too tight or didn't feel flattering. I wanted to curl up someplace dark and hide…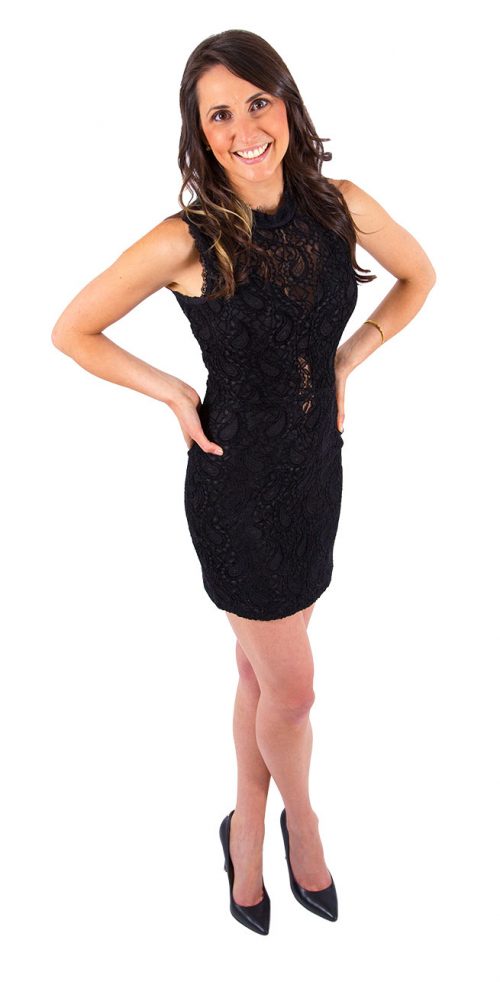 But the painful truth kept gnawing at me—I know I'm here to make a significant contribution to the world. I couldn't do that from my dark bedroom, or with my lack of energy (and neither can you).
Yoga gave me a way out.
It taught me to listen to my body, be gentle with myself, and to practice non-judgement. As I became more in touch with my body I could tell something was off. Within a few years, I'd discovered my gluten intolerance, studied to become a Registered Holistic Nutritionist & Health Coach, and used daily practices to transform my way of cooking, eating, and relating to food and my body.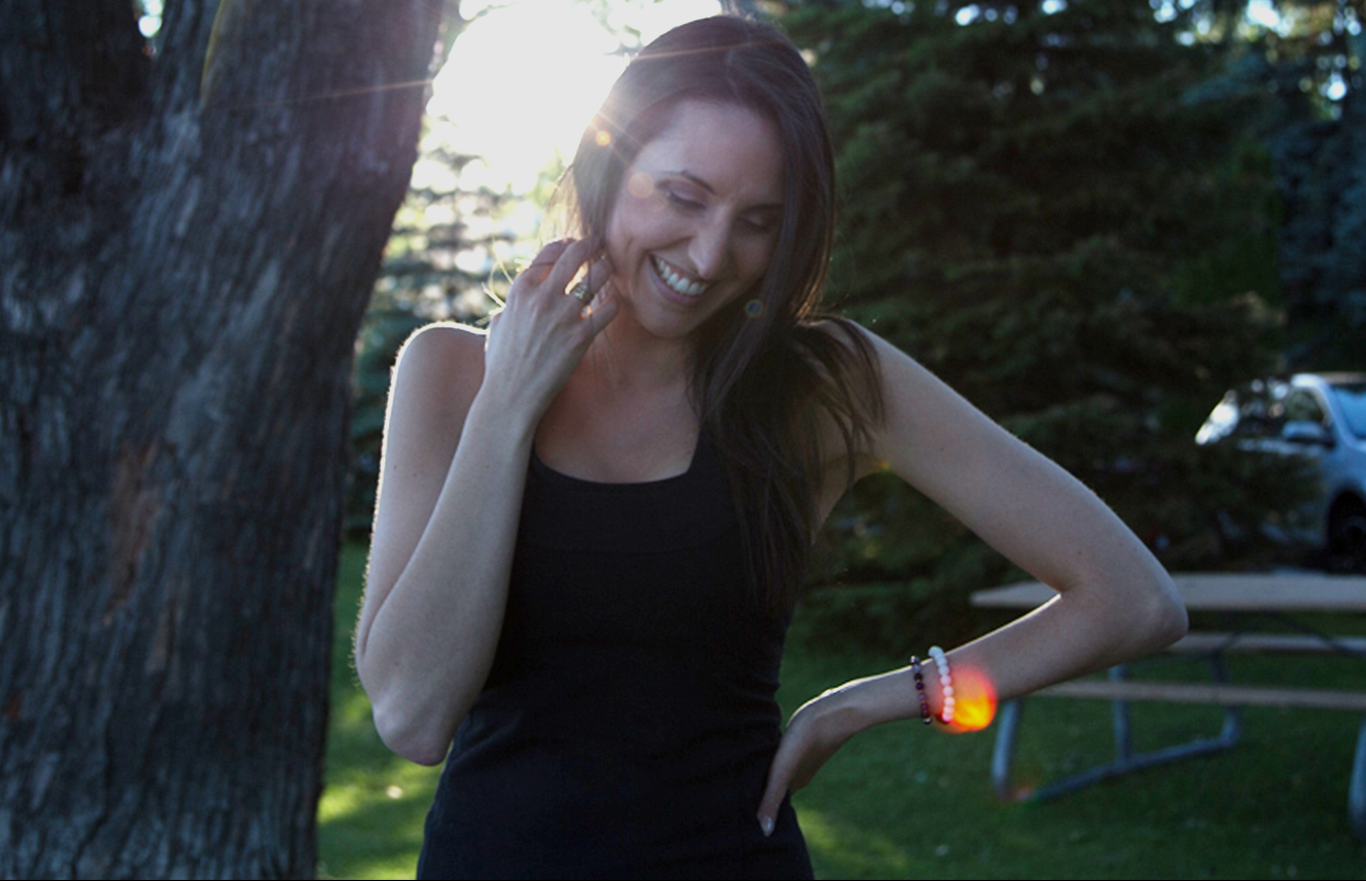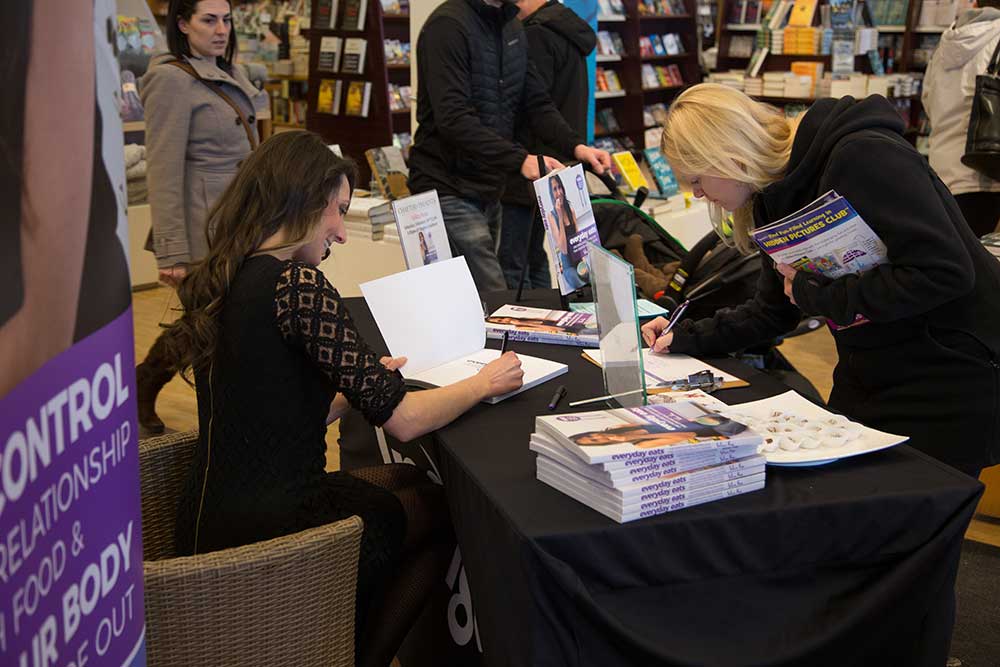 Finally, I had the tools I needed to manage stress, food cravings and maintain a consistent body weight.
Now I can buy and wear clothes I love! My confidence is back, my relationships are strong, I love and respect my body and feel more comfortable in my skin. Today I have the energy and stamina I need to make my dreams come true.
That's exactly what I want for you and why I created the Eats & Asana course—I want you to love your body and be energetic so you can make your mark on the world…
SELINA'S ASSOCIATIONS AND AFFILIATIONS

YOU WANT TO LOVE YOUR LIFE AND YOUR BODY, BUT WHERE WOULD YOU BEGIN?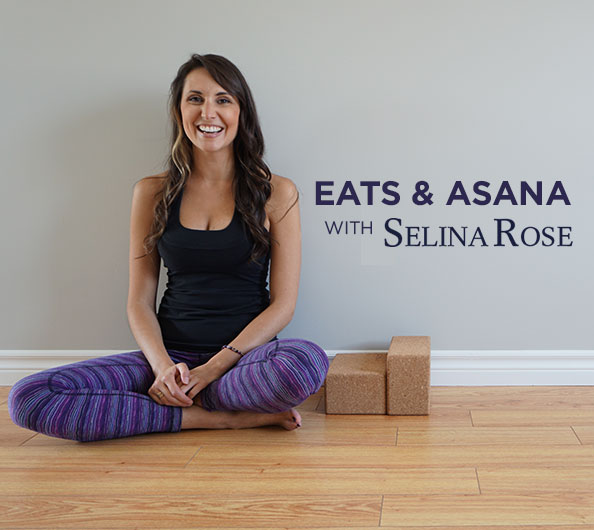 This is exactly where people get hung up. You're restless. Your insides are begging for a change. You Google and search, but without really knowing the question, all you get are conflicting answers.
How do you even know what's true, or where to start?
The Eats & Asana Course is the intro to a healthy body and mind that no one gets, but everyone needs! Taught with a dash of practical yoga tools, and a sprinkle of self-love. (yes this is for every body).
The Eats & Asana Course offers a food and movement system that will empower you with the tools to get grounded, centered and nourish your body so you have even more energy to take on the world!
At the end of the course, you'll be able to intuit your own needs and know how to respond with love. Doesn't THAT sound like the life you're longing for?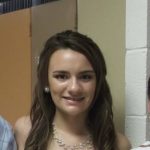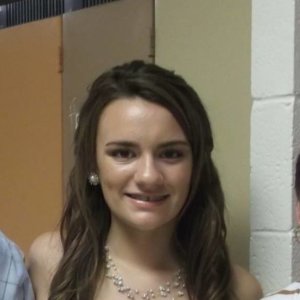 I will always remember how much you've helped me and you will always be my inspiration.
Abby Laflamme
IT'S TIME TO MOVE YOURSELF TO THE TOP OF YOUR PRIORITY LIST…
After all, the greatest gift you can give anyone, is your own best self.
THE EATS & ASANA COURSE IS FOR YOU IF YOU:
Live a busy life and want to learn how to fuel your body for all-day energy while juggling your other priorities.
Know your eating habits and self-care could be better, and need an inspiring kick in the butt, accountability and some direction to make changes.
Want a practice that will help you calm down and feel centered without meditation, or spending hours at the gym.
Need a way to turn your brain off and reduce stress on a daily basis.
Have food cravings, or experience emotional/stress eating and you want to know how to gain control and feel free with your eating.
Are tired of putting everyone else first and are ready to do something for yourself.
Feel restless in your body, mind and life and want to get grounded and connected with your true self.
Are ready to do something that's just for you and finally put yourself on your schedule each week.
Are looking to meet like-minded people and create a community that supports healthy, mindful living so your new habits stick.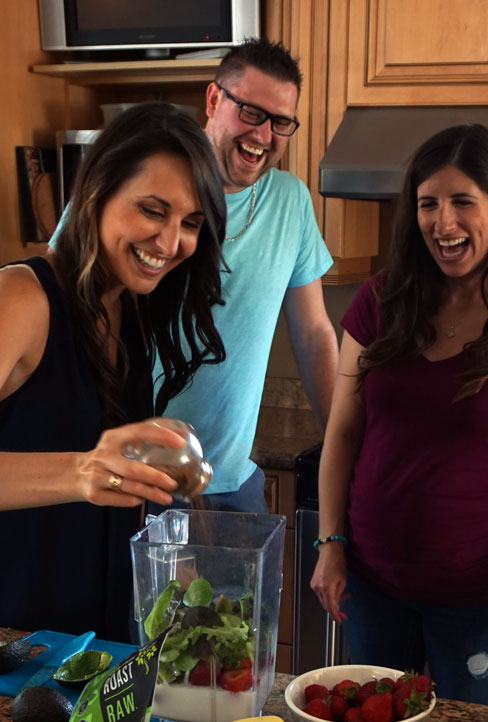 YOU'RE JUST 6 WEEKS AWAY…
from having more energy, confidence and feeling great in your skin:
The simple practices taught in this course can be implemented in a few hours per week – that's a small amount of time each day you're dedicating to building your health and resilience by putting yourself first.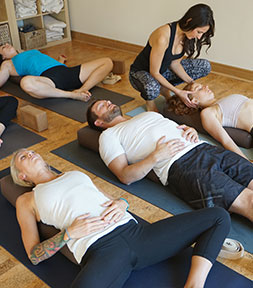 Week 1: Connect as Group & Yoga Breathwork
Get acquainted with the other members of the group. Plus lay the foundation for course concepts and sets you up for success. On the mat we'll explore yoga breathwork, basic movements, and creating connection with your body.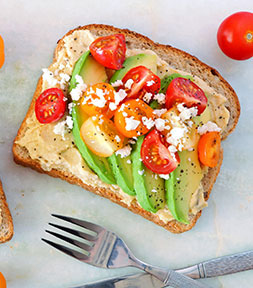 WEEK 2: Whole Foods Nutrition & Yoga Basics
What exactly is Holistic Nutrition? Learn about whole foods and popular myths surrounding them. On the mat we'll explore basic yoga movements and how they affect energy in your body.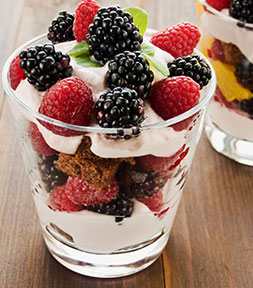 Week 3: Eat for Energy & Craving Control
Your energy level is affected by more than just your food. Learn how to achieve stable, lasting energy. Plus reflect on how other factors in your life affect your energy level. On the mat we'll explore building energy in the body through yoga.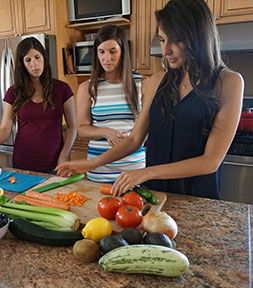 Week 4: Meal Planning & Make Cooking Easy Masterclass
Your introduction to meal planning and making cooking easy in your own kitchen. Discover Selina's top 4 tips to making home cooking easier and more efficient. Ask your questions and learn tips to overcome your blocks in the kitchen. This virtual masterclass will empower you to make healthy recipes in your kitchen with ease!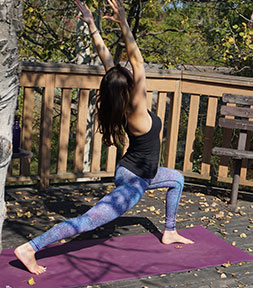 Week 5: Mindful Eating & Yoga for Being in the NOW
Experience a powerful mindful eating exercise. Our discussion and reflection centers on your relationship with food. On the mat you'll experience a deeply grounding practice that teaches you to anchor yourself in the present moment.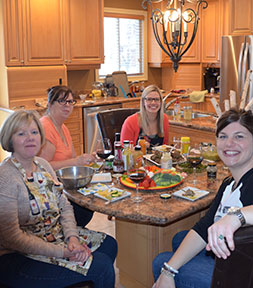 Week 6: Graduation (Yoga Class & Potluck)
Our final week is a celebration of your success! Enjoy a potluck and yoga class with your friends in the E&A group. This is a celebration of community and how far you've come over the 7 weeks.
WHAT WOULD LIFE BE LIKE IF, IN A FEW SHORT WEEKS FROM NOW…
You have more energy everyday to give your very best to your work and the people around you.
You're able to maintain your calm and composure, even on the busiest of weeks.
Joy has returned to your life and you feel a sense of gratitude for the people around you.
You feel more in touch with yourself and a new sense of confidence allows you to stand up for yourself and prioritize your needs.
You feel proud of the choices you're making and take pride in taking great care of yourself.
Your food cravings are balanced and you have a new relationship with food.
Suddenly cooking and eating are enjoyable. You create delicious, healthy meals that are quick and easy.
You've phased out unhealthy foods with ease, while still feeling happy, satisfied.
You feel prepared to handle your busiest weeks with confidence that you won't "fall off the wagon" anytime something unexpected pops into your schedule.
You feel confident, walk tall, and find it easier to put yourself first.
You have more energy and feel great in your skin.
WHAT'S INCLUDED IN THE EATS & ASANA COURSE
Here's what's in it for you: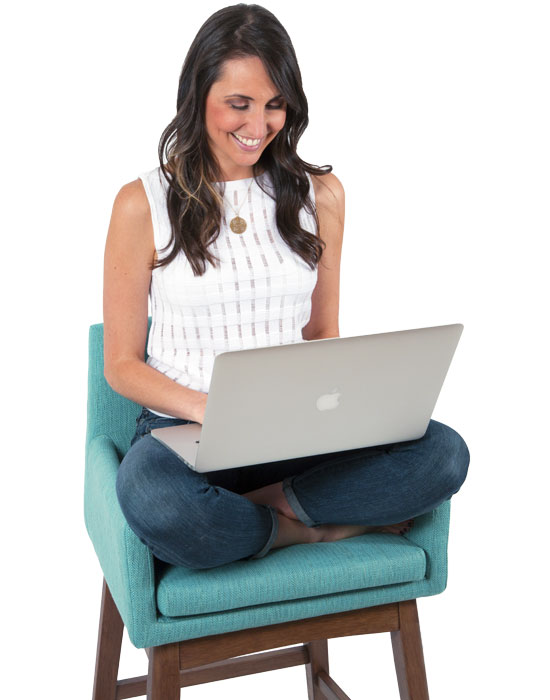 6 Live Interactive Workshop Hours With Selina
Understand the science of nutrition so you can make choices with ease. Guided exercises to discover the root of your relationship with food and build a deeper connection with your body. ($1049 value)
5 Inspiring Yoga Classes
With specific poses to creating energy in the body, reduce stress, and promote detoxification. Learn breathwork and meditation techniques to increase mindfulness and your connection to your body. ($140 value)
Interactive Make Cooking Easy Masterclass with Selina
Discover new foods and spices to create healthy and delicious dishes that are fast and simple to make. Build your confidence by having your kitchen questions answered and discovering new tips in a fun and interactive group setting. ($149)
Personalized Advice, Recommendations & Feedback From Selina
Each week receive personalized feedback based on your food logs. Selina will strategize with you to make your meals fit your schedule and your goals. This feedback is crucial to developing nutrition habits that really work for you. ($600 value)
Access to the Eats & Asana Online Community
This is where you and other like-minded individuals come together in a supportive community. Meet people who experience the same challenges as you, share your successes, recipes, and have your questions answered. ($199 value)
The Eats & Asana Level 1 Course Manual
Complete 80+ pages of course notes, worksheets and articles for you to reference as a guide long after the course is complete. *Includes the handouts and notes Selina uses in her private practice. ($99 value)
Access to the Eats & Asana Online Resources
Includes over 50 easy to make, healthy recipes, online articles, and resources to answer your questions like "what's the best type of protein powder?" ($80 value)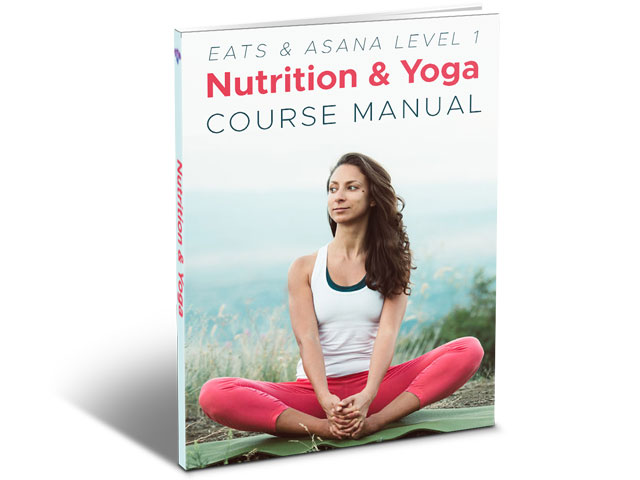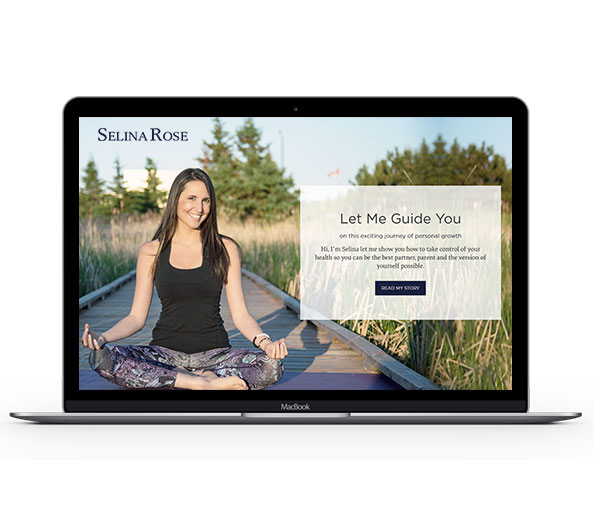 Bonus #1
Inspiring Video Sessions with Selina
($190 value)
Weekly Video Modules: Every week receive a new educational video module that builds on the knowledge you gained in that week's session. These mid-week motivation sessions are educational and inspiring to keep you on track.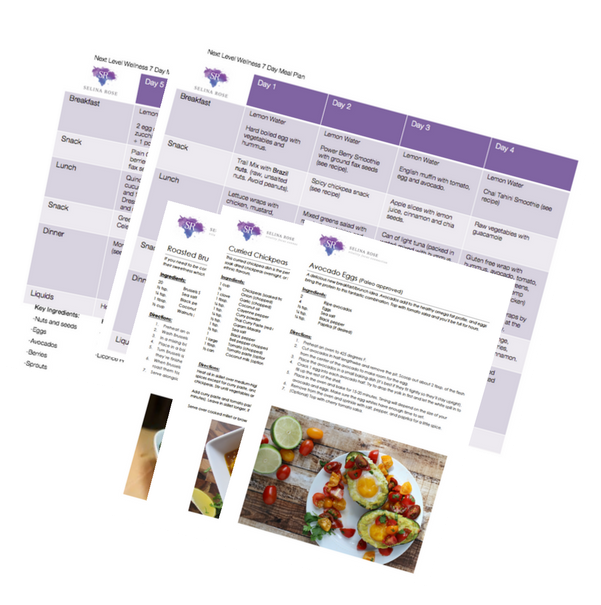 Bonus #2
14 Day Menu Plan & Recipes
($200 value)
14 Day Menu Plan & Recipes: to start you off for success. Want to know right away what a week of healthy eating looks like using the E&A method? This 2-week plan is a guide to help you learn what works best for your body. It's a great example of how to pair the recipes from the Eats & Asana Resource Folder.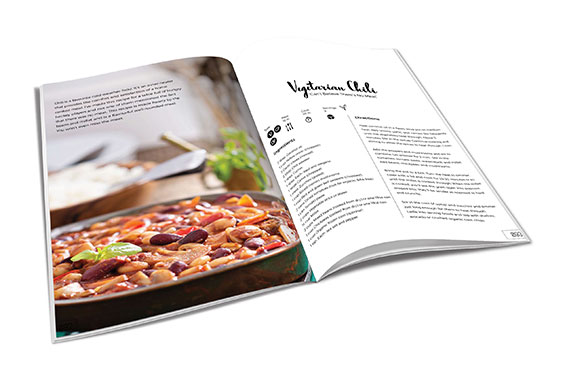 Bonus #3
Digital Copy of the Everyday Eats Cookbook
($29 value)
Digital Everyday Eats Cookbook: Make quick and delicious home-cooked meals with ease using the recipes from my Everyday Eats Cookbook. The full-page colour images will entice you to try something new in the kitchen. Includes over 40 recipes that are gluten-free, dairy-free with a mix of vegan, and meat meals.
Here's What People Are Saying About
Eats & Asana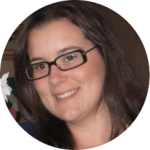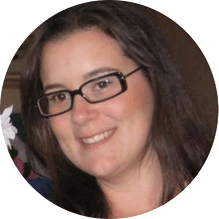 I needed a boost. I had habits I knew needed to change. I needed to take time for myself to improve on many levels. Selina is great as relaying her knowledge of nutrition and yoga. She's respectful, calm and positive in the way that she teaches. I would recommend her anyone who is looking for balance, looking for encouragement, a community of people who can relate.
Celine Roque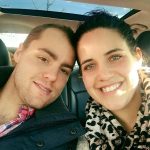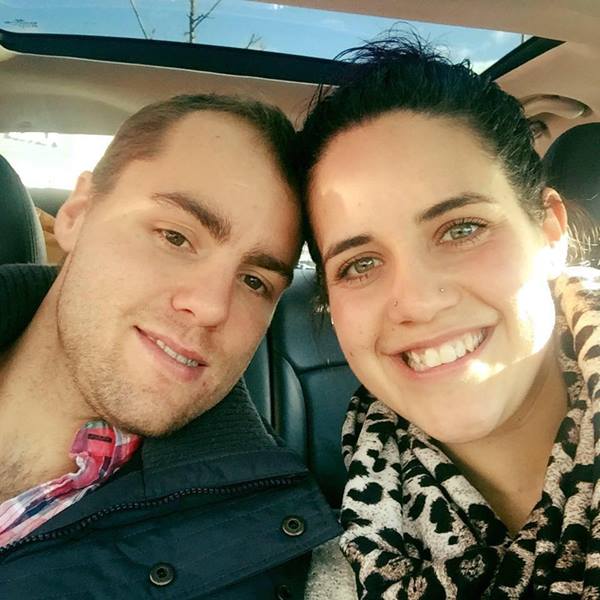 Before I met Selina I was uninspired with food. I felt like there was something missing… I was searching for motivation, energy, and was drinking lots of coffee but still felt tired and depleted. Now I know so much more about what I should and shouldn't eat. I also feel how my body responds when I give it what it needs. I have more energy, and solid routines to keep me motivated and on track. I am happier, my digestion is so much better, and I feel proud (not guilty!) of the choices I make for myself
Michele Cormier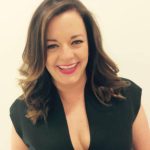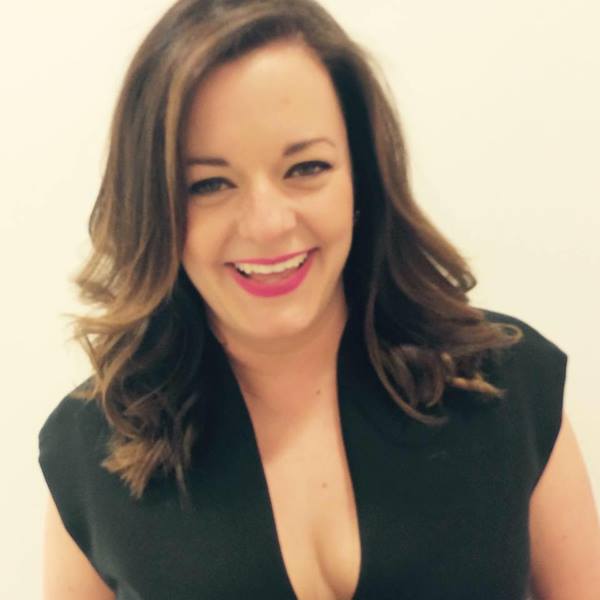 Before Eats & Asana I struggled to find foods that gave me energy. Life is busy and my lack of planning left gaps in my diet that would lead to making poor choices and having an upset stomach. Selina's recommendations were practical and easy to follow. Now, not only to I have more energy, I have more patience. This course has given me way beyond what I ever could have expected. Yes, my diet has improved and I now have routines around my food, but I also have a stronger relationship with myself.
Megan Edward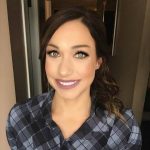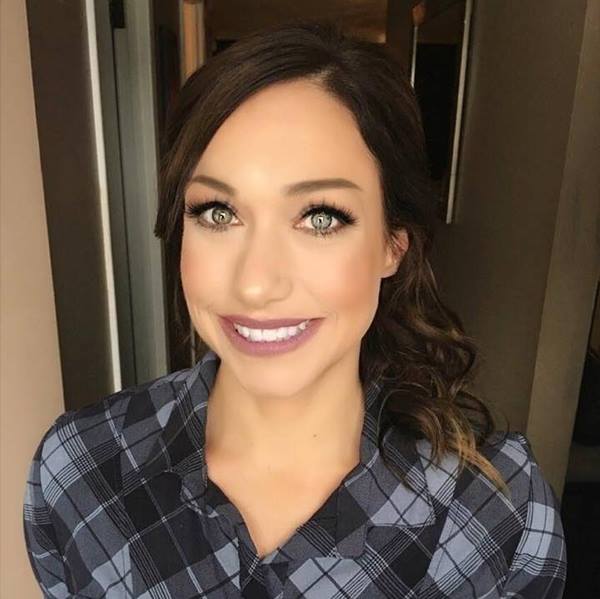 Before Eats & Asana I was struggling with negative body image thoughts and at a cooking dead end. I lost interest in planning and cooking healthier meals and found myself stuck in a rut with food and lack of variety. I felt I'd lost control over my diet and body. This impacted my digestion, leaving me with lots of bloating gas and cramping, negative mindset and loss of hope. The biggest tangible change I've noticed is my digestion issues are very minimal and no longer a daily struggle. I feel more satisfied and barely have cravings. I'm happier in my body and have a more positive outlook on myself and life. I'm making better choices and I've finally stopped feeling guilty for what I'm eating. Thank you, Selina, I am well on my way!
Wendy Sherrington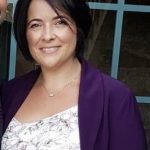 For years, I felt defeated. I would try to lose weight or exercise more but nothing would change. I felt like 'why bother?' I was afraid to step out of my comfort zone and make a solid decision to change my unhealthy ways. After taking Eats & Asana I have a completely new mindset about food and my body is responding! I've lost 20 pounds! I feel better in my clothes and I'm in a good mood all the time. I've learned to react to life in a more positive way. Selina's teaching style is calm, welcoming and safe. She's very non-judgemental and relates to all of our struggles in a kind and sincere way. I truly loved the course and would recommended it to anyone who is ready to embrace a better way of life. If I can do it, so can you!
Aila Lepage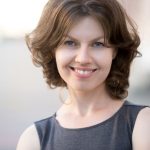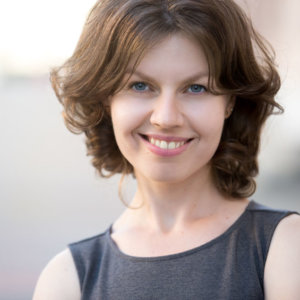 Going into the course I didn't really have any expectations, but it was one of the best things I could have done. I feel like a new person now. I never leave the house without having breakfast. I always pack a healthy lunch to bring to work, and I bring water with me everywhere I go. I realized that I never used to do these things before Eats and Asana… I didn't care if I didn't drink enough water or if I missed out on lunch and then felt like crap which would lead to be cranky and fighting with those I love… now that doesn't happen because I put my health and happiness first because for once I actually want to nourish my body and it feels so amazing. I realized Eats and Asana really made me care for myself like I never have before.
Kristen Roberts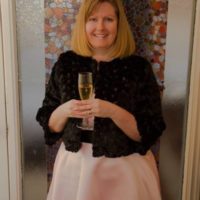 I went shopping with my girlfriends this weekend and I'm down TWO sizes! Everything I tried on fit perfectly. That's thanks to what I learned in the Eats & Asana course, and to you Selina for your unwavering encouragement. Thank you!

Louise McGowan
THE EATS & ASANA COURSE IS A
TOTAL VALUE OF $2,318…
My colleagues in the industry think I'm crazy for offering this course at such a low price, BUT I truly believe in the life-changing power of the Eats & Asana course and I want it to be accessible to the people who need it, so…
REGISTRATION IS ONLY $525!
(an initial assessment in my private practice costs $350!)
A 6-WEEK COURSE WITH $419 IN BONUSES FOR ONLY $525,
WHAT AN AMAZING DEAL!
Are you ready to put an end to:
Feeling tired, stressed out, and stretched thin by trying to keep up with everything you have on your plate.
Food cravings that have you sneaking out of the house once the sun goes down, and feeling bloated, uncomfortable, and ashamed once the sun comes up.
Being last on your priority list and having to use the energy that's left over, after helping everyone else, to do the things that light you up.
Worrying about what to eat, and then worrying about what you ate, all the while not putting your focus where it needs to be for you to thrive
Reset Your Body RISK FREE!
100% Money Back Guarantee
I'm happy to give you your money back, but what I won't do is let you sell yourself short on improving your health. If you show up, participate in the program, implement the recommendations and at the end of the 6 weeks, you feel like the course hasn't delivered on its promise, I'll refund you the entire cost of the program.
It's my mission in my work to be useful and offer great value for every dollar you invest in a program with me. It's also my mission to hold you accountable to the highest standard of who you can be.
If you attend the classes, implement the recommendations and you don't have more energy and feel more comfortable in your body, write to me for a refund.
That's my 100% money back guarantee. I'm confident that if you show up for yourself, this program will take you to where you want to be.
The value in this program is unrivaled. Here's what some Eats & Asana graduates have to say…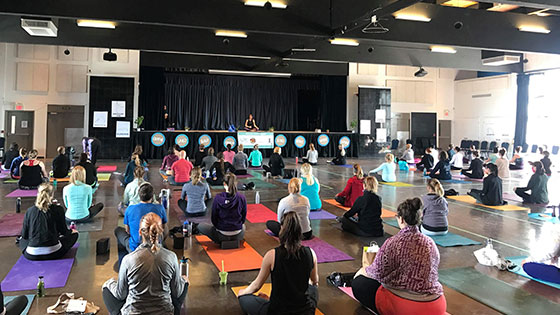 FREQUENTLY ASKED QUESTIONS
What are the course dates? Where is it held?
The sessions are held at Connected Living Studio (2153 Armstrong St. behind Salute). Session dates are as follows:
Sunday, May 5
Sunday, May 12
Monday, May 20 (Monday session due to the long weekend)
Wednesday, May 29th (Virtual Masterclass, recording available)
Sunday, June 2nd
Sunday, June 9th
I'm new to yoga, can I still join?
Yes, absolutely. This course uses yoga as a tool to help you form a deeper connection to your body. Yoga classes will be taught according to the level of the participants. The beauty of yoga is that it offers something for everyone. Listen to your body and do what feels right for you, even if that means coming out of a pose and focusing on breathing instead.
What results can I expect?
Your results are entirely in your hands. If you TAKE ACTION on what you learn, you'll be blown away by what you achieve. Results are personal however, past participants have seen the following: weight loss, increased energy, better sleep, brighter and healthier skin, increased confidence, less bloating, improved digestion, and even improved relationships with loved ones.
Will recipes be provided?
Yes, you will receive a digital copy of the Everyday Eats Cookbook, as well as access to a digital library of recipes from Selina Rose.
Can men join too?
Absolutely! A number of men have taken the Eats & Asana course (sometimes alongside their wives) and have seen great successes. This really is an eating and movement system that works for anyone willing to put the recommendations into practice.
What dieting/eating style does Eats & Asana use?
Eats & Asana uses a whole food approach. There isn't one diet that suits everyone. It's much more important to learn how food is received by the body and the effects of different foods on your system. From there you can listen to your body and create your own eating style according to what's best for you. There are a variety of recipes shared in the course including those that are gluten free, vegan, vegetarian, paleo, etc.
What happens if I miss session?
At the beginning of the course, you'll receive a course manual with the notes, handouts, and resources for each week. If you're unable to make it to one of the classes, you can follow along with the material and still complete your food log for Selina to review next session. You can follow along with the mid-week video module and any questions you have while you're away can be sent to Selina directly by email.
Do I have to keep a food log?
Yes! All logs will be submitted to Selina at the weekly session and she will provide comments and personal feedback for you. This is one of the most valuable parts of the course. You will receive personal feedback from a registered holistic nutritionist for a fraction of the cost of a personal session. To make the most of the course it is highly recommended that you complete your weekly logs and submit them.
Do I need a yoga mat?
You will need a mat for the sessions. If you don't own a yoga mat you can borrow one from the studio for each of the classes.
I still have questions…
Have more questions? Need help registering? Send us an email, we'd be happy to help: hello@selinarose.ca
EATS & ASANA (SPRING 2019)
6 Live Interactive Workshop Hours With Selina ($1049 value)
5 Inspiring Yoga Classes With specific poses ($140 value)
1 Interactive Virtual Make Cooking Easy Masterclass with Selina ($149)
Personalized Advice, Recommendations & Feedback From Selina ($600 value)
Access to the Art of C.A.L.M. Online Community ($199 value)
The Eats & Asana Level 1 Course Manual ($99 value)
Access to the Eats & Asana Online Resources ($80 value)
Total Program Value $2,318
Only $525
Register below…
E&A Spring 2019
Connected Living Studio
(2153 Armstrong Street)
Dates: May 5, May 12, May 20, May 29, Jun 2 and Jun 9
Time: 6:30pm – 8:30pm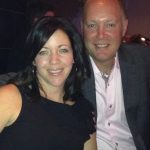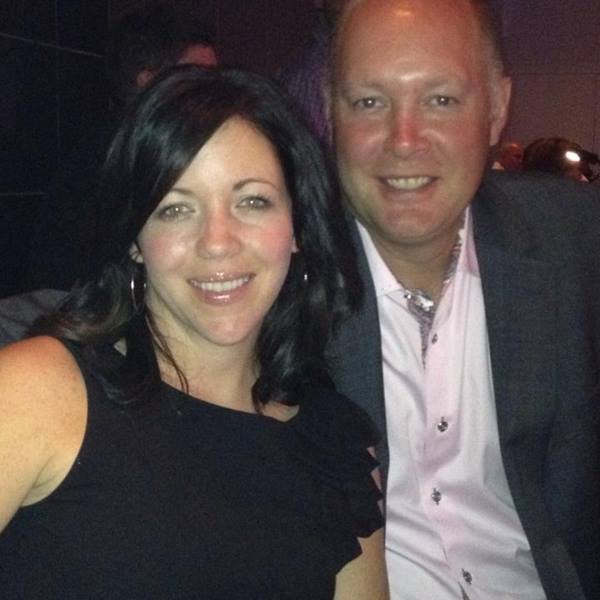 I was attracted to Eats & Asana because I knew it wasn't another impractical diet. At the time, I had a lot of sugar and 'bad carb' cravings. Selina taught me how to eliminate these cravings with my food choices. I feel more in control of what I eat and have more energy to focus on the important things in my day.
Tammy Perpic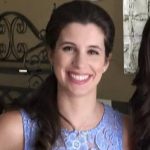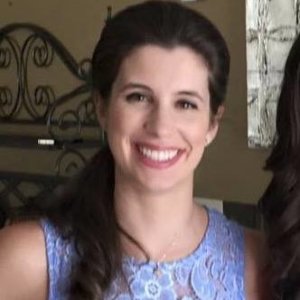 Going through this experience as a group was so helpful. There's strength in numbers! I made some new friends in this course, which is something I never would have imagined. I felt motivated by making changes alongside a group of people. My changes stuck and I'm seeing the difference in my body and my energy level. I really think it's because for the first time I didn't feel like I was doing it alone.
Ashley Rocca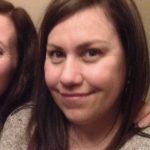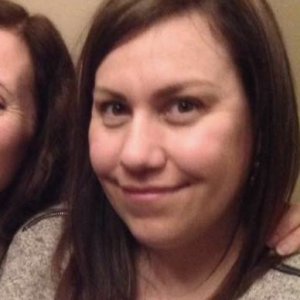 This course exceeded my expectations! I joined to develop a healthy relationship with food and finally end my career in yoyo dieting. Selina taught me to eat and enjoy my food, without feeling guilty. I'm making healthier choices and my body reflects that. I have more energy, feel better in my clothes and am happier over all. The group dynamic was great. I found others saying what I couldn't say out loud which was a beautiful learning experience for me. Thank you, Selina for this fantastic holistic experience!
Angela Proulx
THE EATS & ASANA COURSE WILL HELP YOU TO:
Have more energy to put toward the things you love through proper food combining, yoga poses and breath techniques.
Use yoga to calm your mind, reduce stress, and connect to your body so you can be present and enjoy life more.
Easily phase out unhealthy foods, while still feeling happy and satisfied, so you can be light and energetic every day.
Let go of stress and turn your mind off so you can be present and powerful in the moment.
Motivate and inspire yourself to make healthy changes and stick to them so you can see and feel results long-term.
Prioritize yourself -- by putting yourself first you'll have a deeper impact on the people and things you love.
Gain control of your relationship with food and feel free with what you're eating so you can let go of stress and second guessing your choices.
Feel nourished and energized from the inside out by knowing what to eat, when, and how to deliver it to your body with love.